Description
Solar Powered Wireless Lights Built-in rechargeable battery, there is no need to replace the battery.
Great lights for front door, yard, garden, patio, pathway,driveway, aisle, porch, flood, hurricane emergency use etc. Energy-saving and eco-friendly lights, no need to rely on electricity any more.
Lighting Mode:
Human Induction + Light Control.
When people passes by, the lights will turn on completely (100%); when people leaves, the lights will still turn on for 10-30 seconds and will turn off completely after 30 seconds.
TIPS:
•In winter, the solar lights are not able to be fully charged due to lack of light. So it's normal if the solar light is not bright enough and the illumination time is short.
•Please make sure your solar lights be fully charged for over 8 hours before first use.
•Turn on the ON/OFF button before installation & to get charged under bright sunshine.
•Illumination time depends on how much it is charged during the daytime. Thanks for understanding.
Specifications:
•Material: ABS.
•Voltage: 3.7V.
• LED power: 0.2W.
•Delay time: 25-30s.
•Li-ion battery: 1200mAH.
•Lighting mode: Human Induction + Light Control.
•PIR (Motion) detection angle and distance: 120°, 10ft.
•Waterproof and Durable: This light is waterproof and durable with solid hard plastic construction which can withstand years of usage.
Package Included:
1 x Manual.
1 x Solar Motion Sensor Light.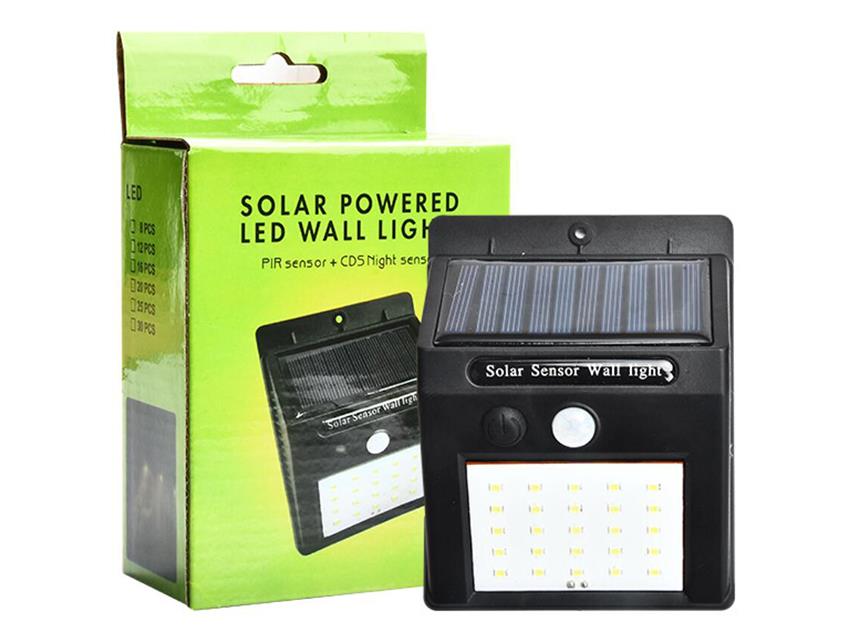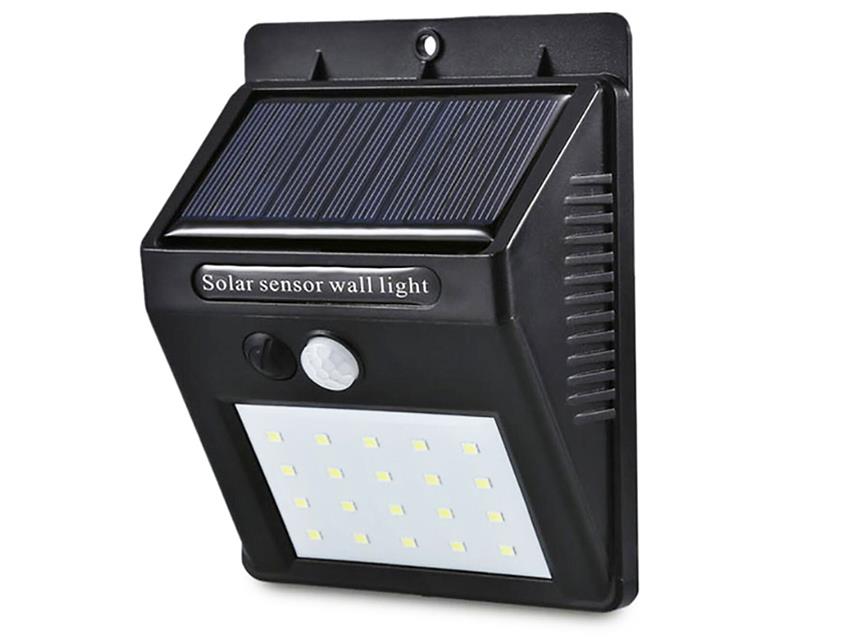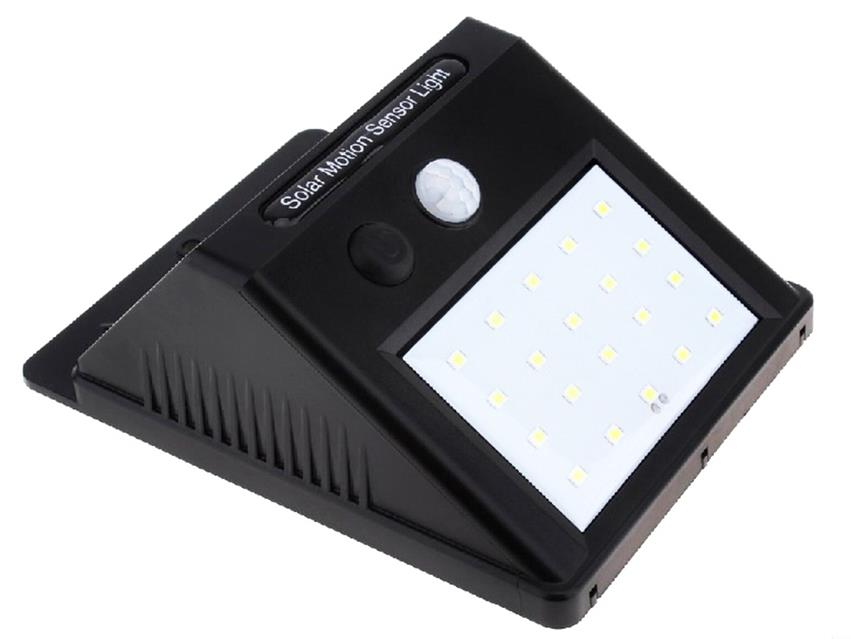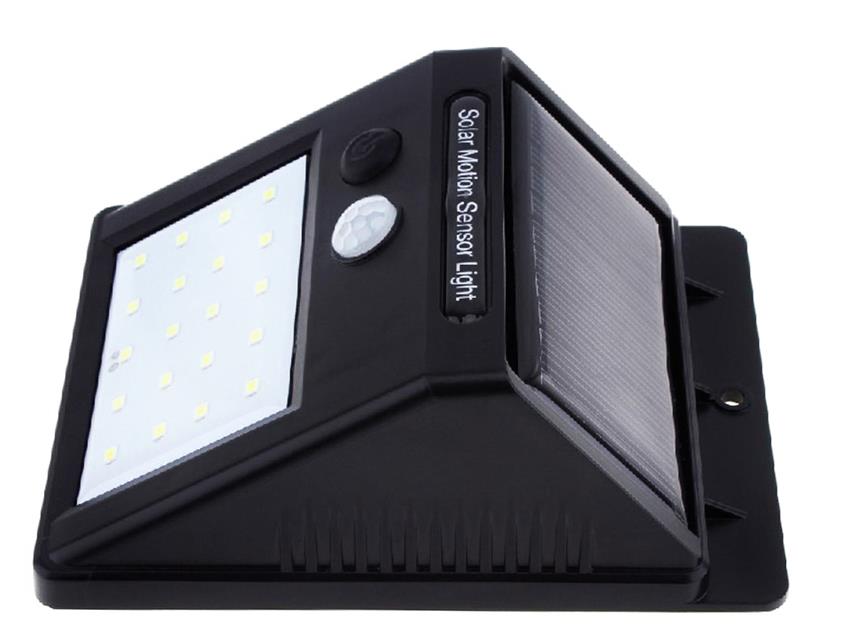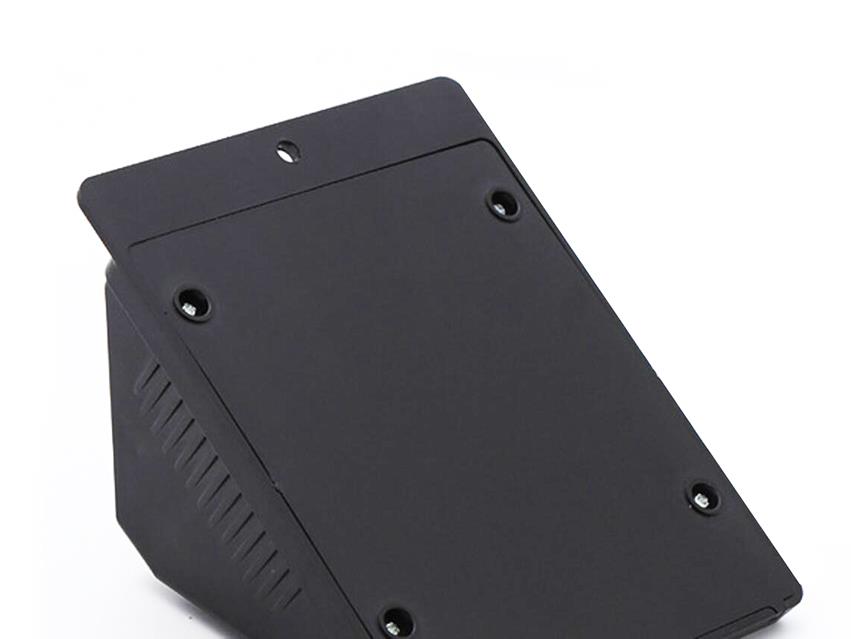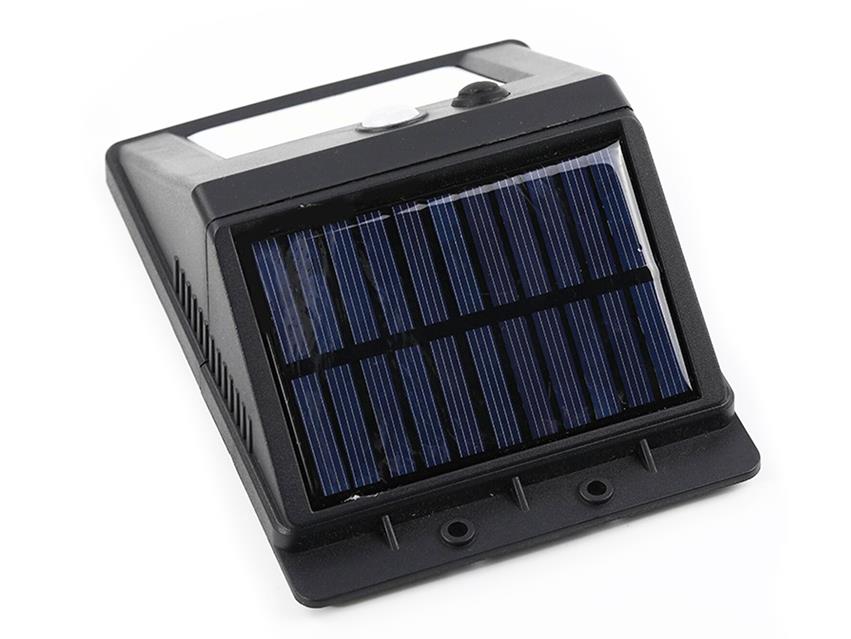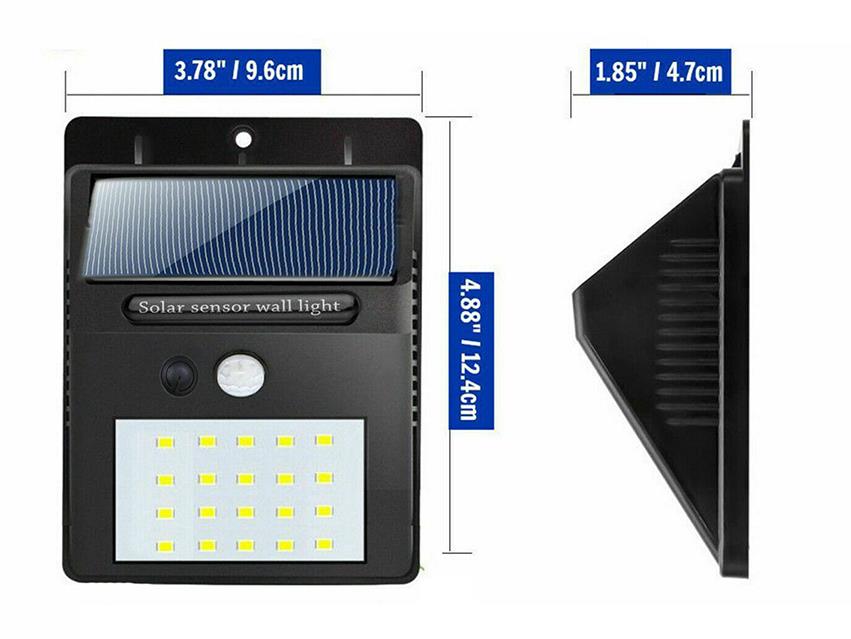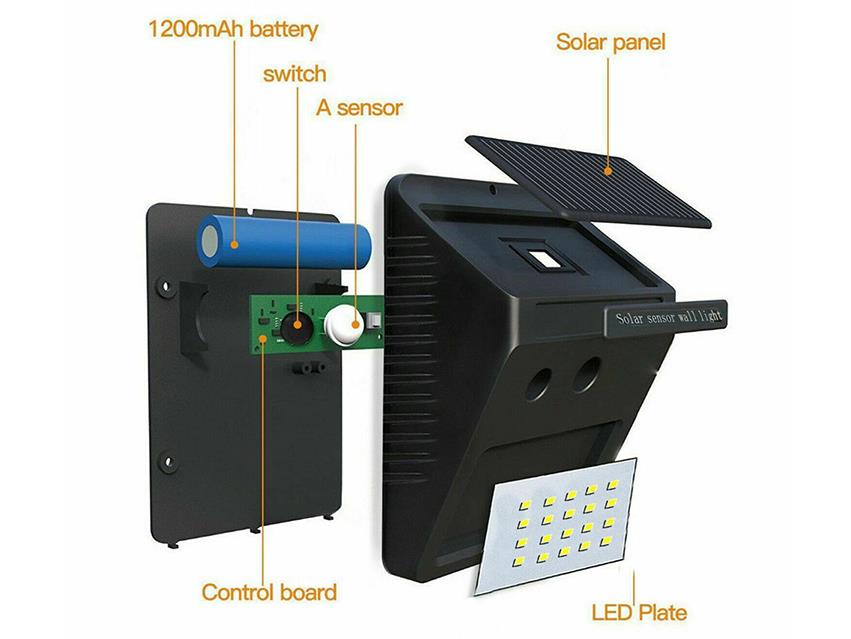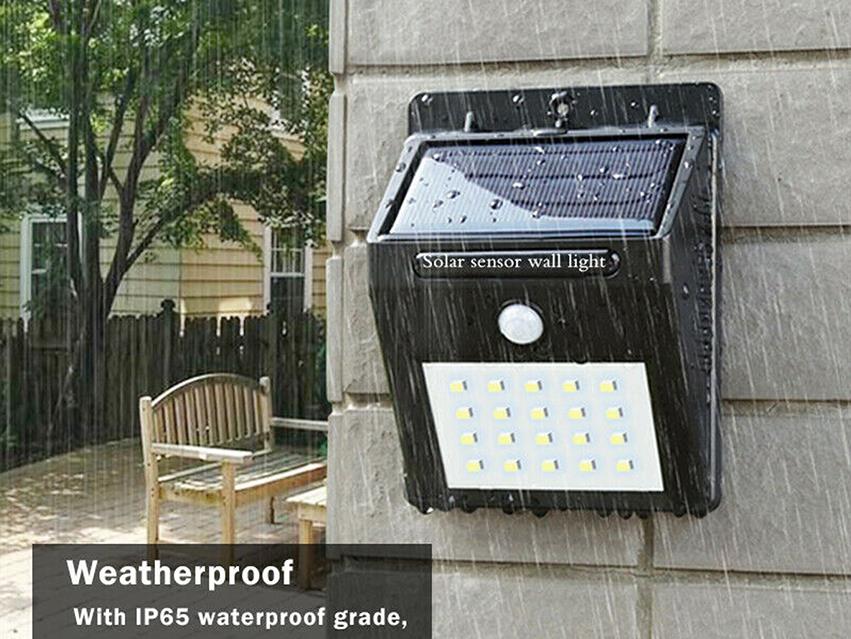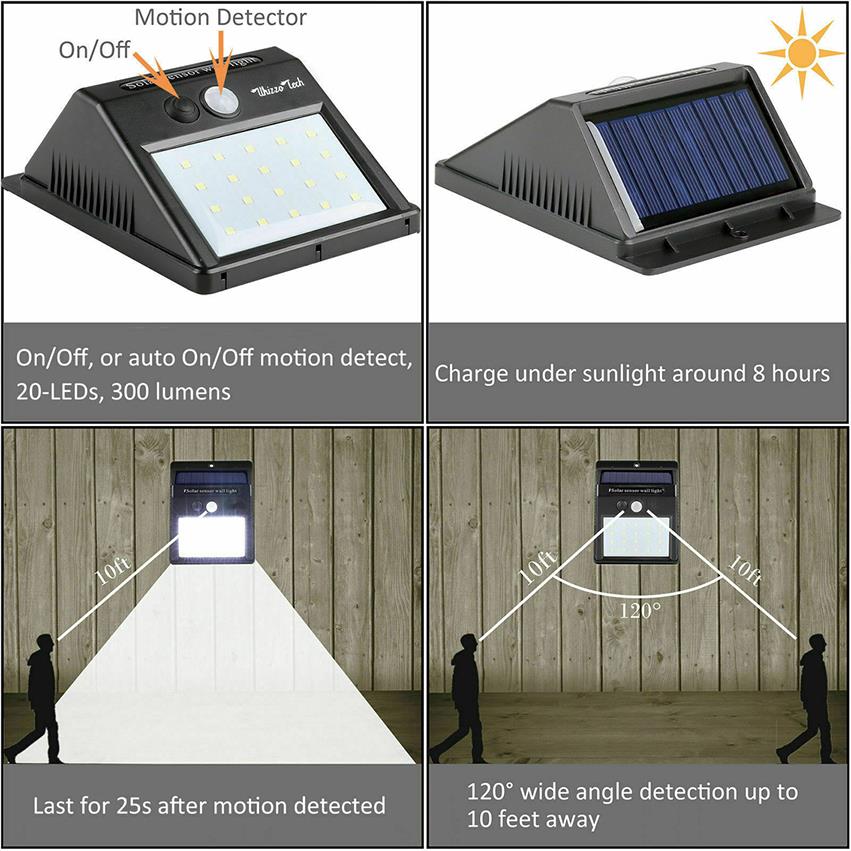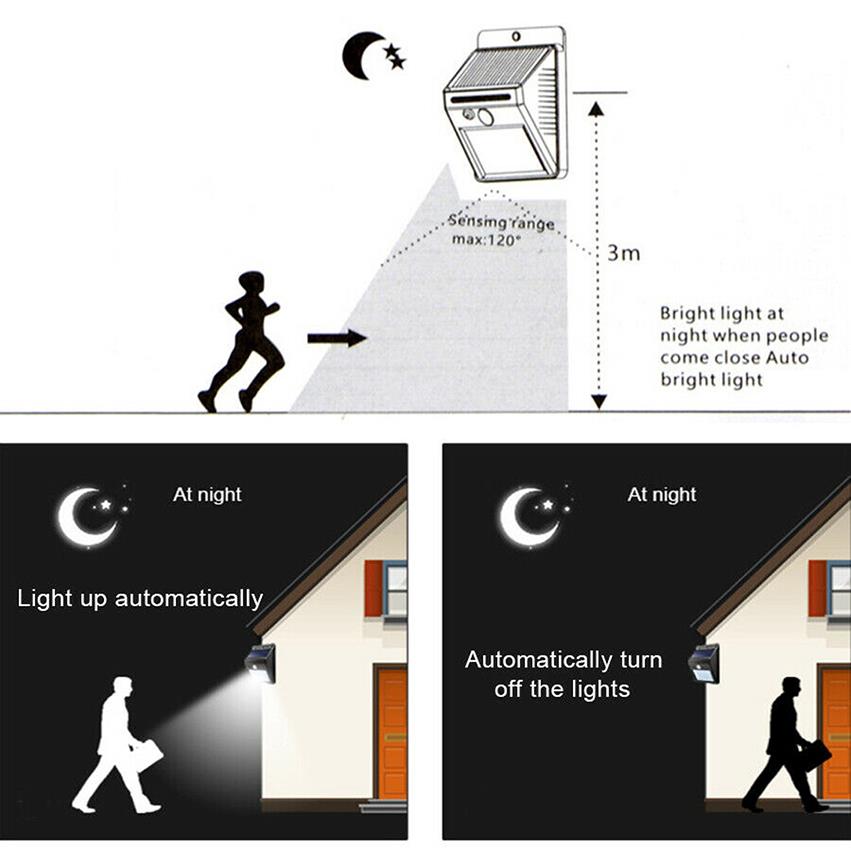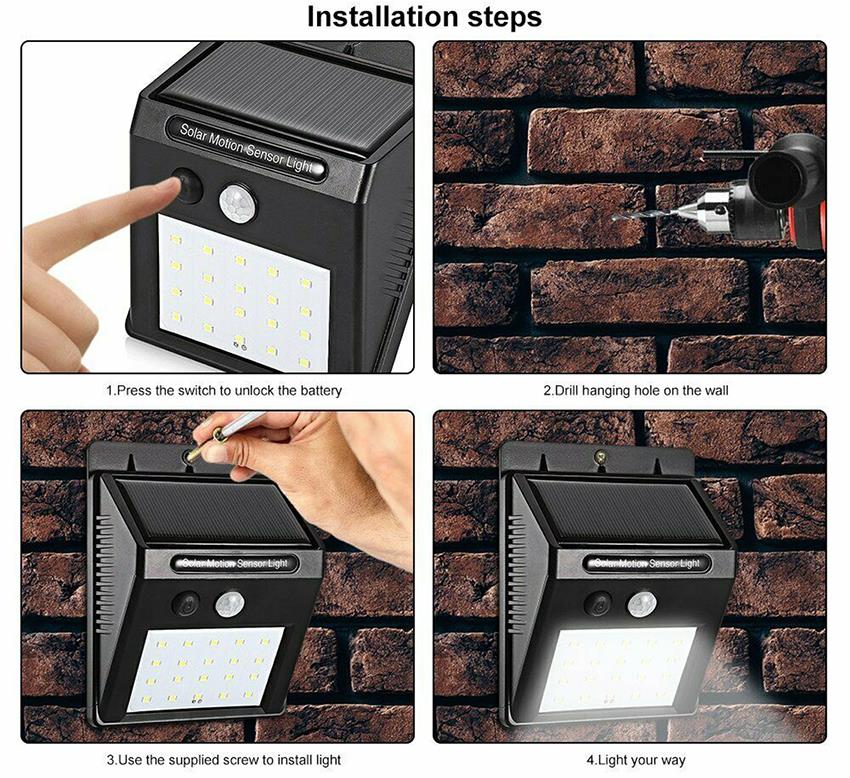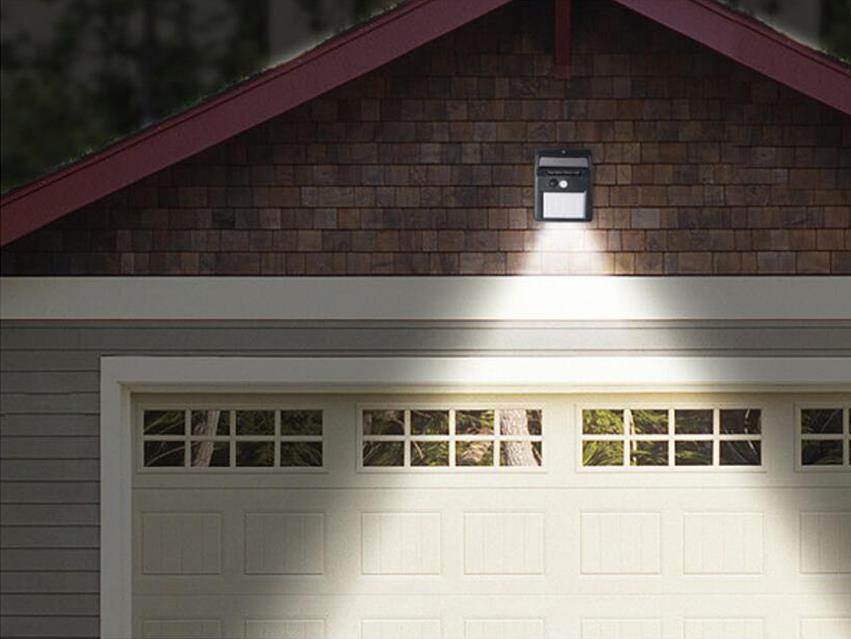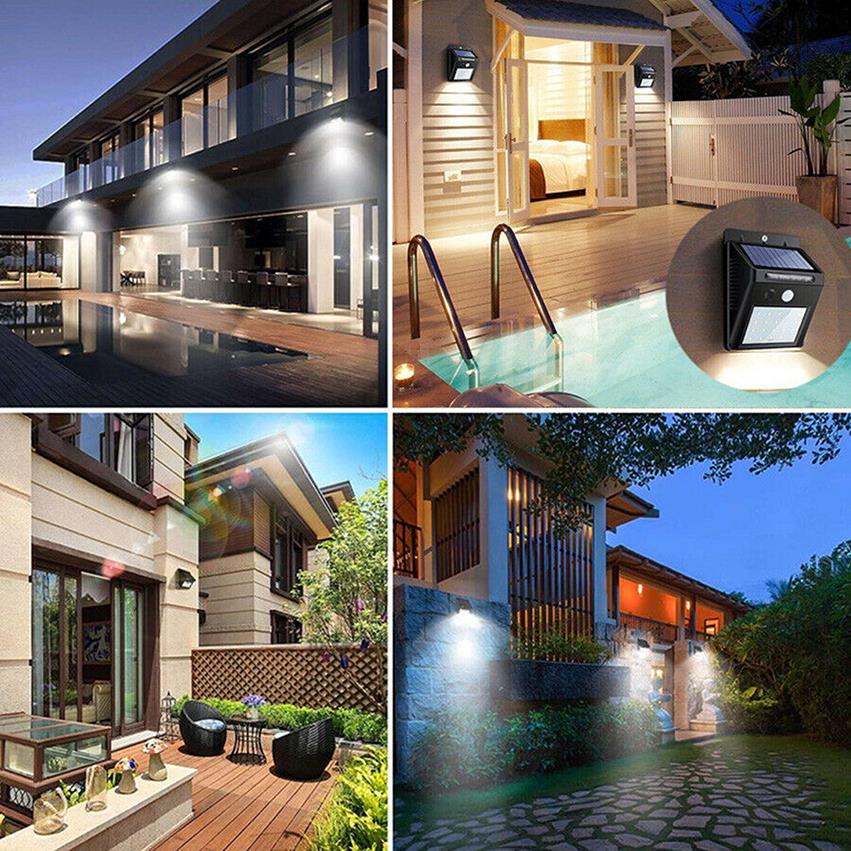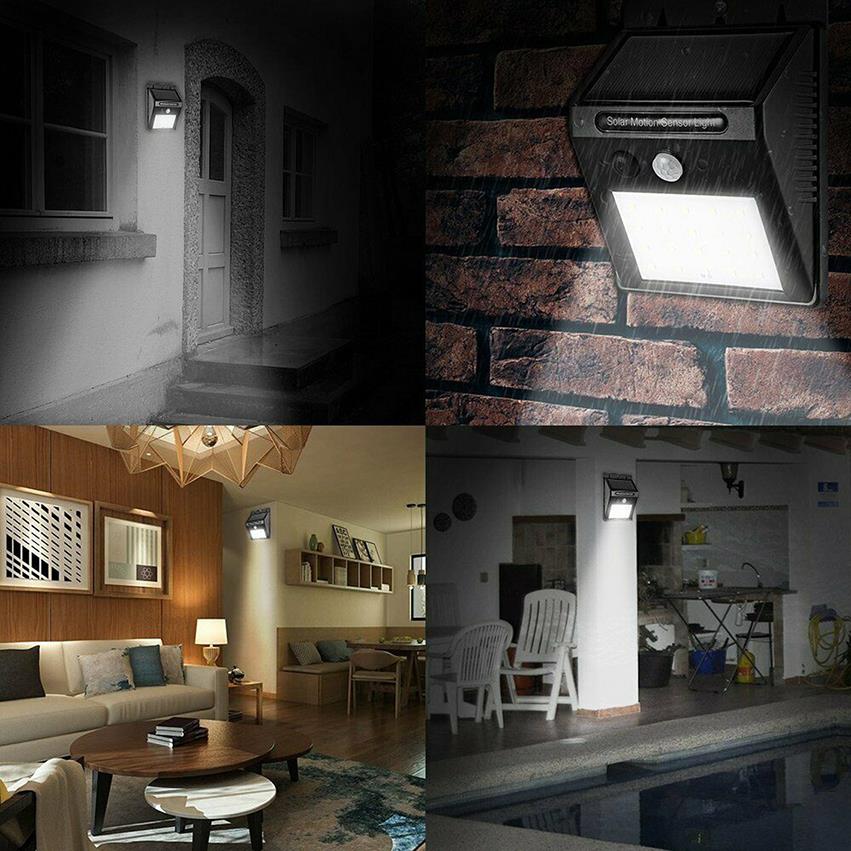 Please Click below pictures if you are interested in other products.